Pool Chemical Delivery in Cape Coral
Ensure the perfect balance and clarity of your pool water with our exceptional pool chemical delivery service in Cape Coral. At Gully Pool Service and Supply, we are dedicated to providing you with a hassle-free experience by offering free delivery of premium pool chemicals right to your doorstep.
Our extensive inventory includes a wide range of high-quality pool chemicals such as liquid chlorine, muriatic acids, chlorine tabs, and everything else you need to maintain a pristine pool. We even provide salt delivery upon request, catering to your specific needs.
Experience the convenience and reliability of our pool chemical delivery service today. Contact us now to schedule your hassle-free delivery.
We Deliver Pool Chemicals
For Those In Need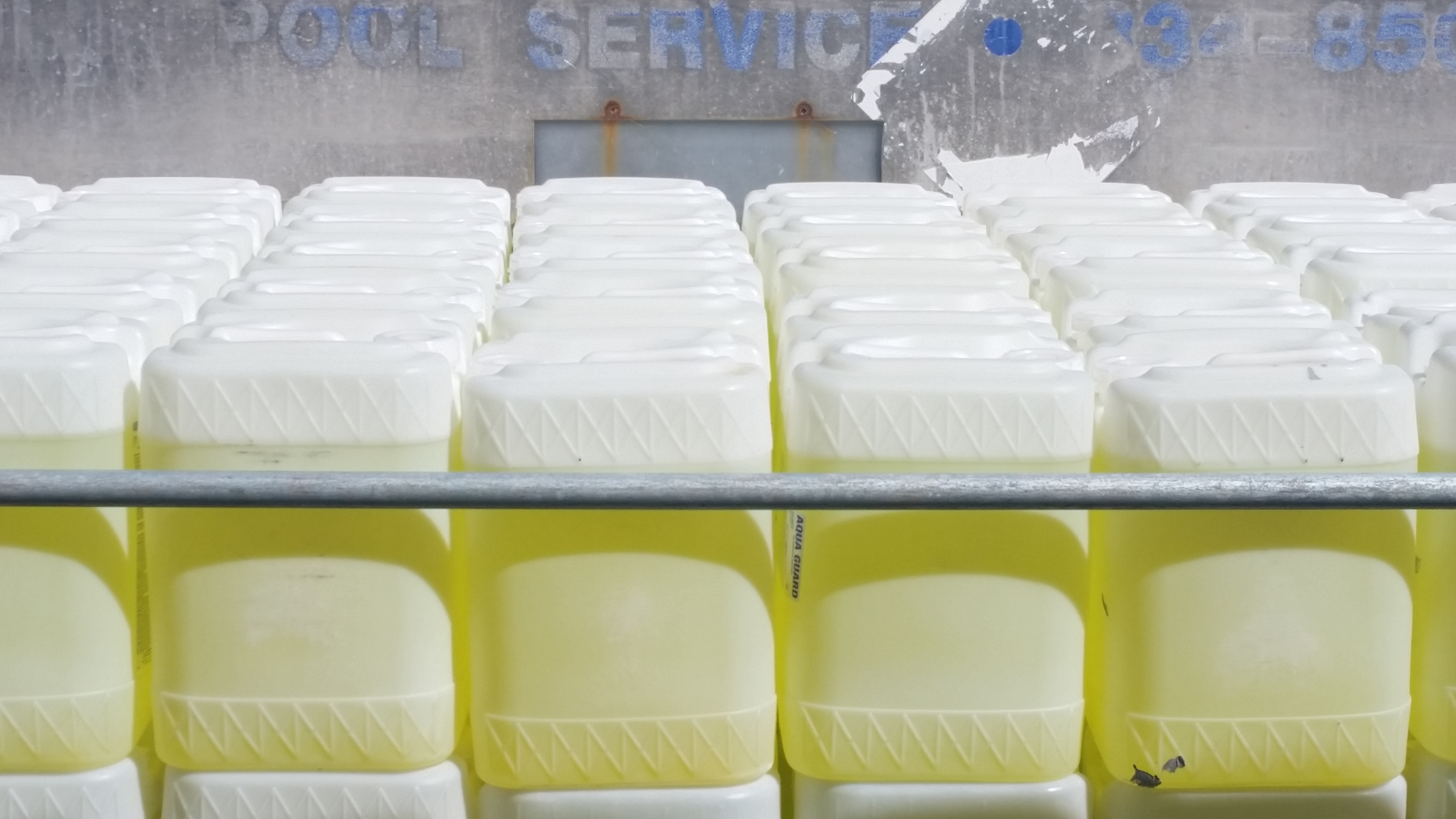 Recreation and Fitness Centers
We Provide Large 5 Gallon Jugs
Free Delivery for Pool Chemicals, Parts, and Maintenance Equipment
Liquid Chlorine
Muriatic Acid
Parts
Maintenance Equipment & more!
What is the difference between salt and chlorine?
Many people may not know this, but a salt pool still has chlorine in it. Saltwater pools contain just enough chlorine to keep your water clean and fresh. However, instead of adding chlorine tablets to your pool, salt is added and then adjusted at the generator control box. It then goes through a sanitation process called "electrolysis", where the saltwater generator produces hypochlorous acid, causing the breakdown of salt by passing electricity through the saltwater solution.
New Customer Service Plans
No Contracts • Short Term • Seasonal Residents
Winter Service while you are here / Summer Service while you are gone
---
1 – Chemical Check Only – Every Other Week
• Maintenance not included
---
2 – Chemical Check Only _ Every other Week
• PLUS: 1 filter cleaning per month
---
3 – Weekly Service
• PLUS: 1 filter cleaning & 1 vacuum cleaning per month
---
4 – Weekly Service
• PLUS: Vacuum cleaning each time & filter cleaning when needed
Request a Free Quote Now!
[wd_contact_form id="5″]
Our Pool Service Areas
Fort Myers – Cape Coral – Sanibel – Fort Myers Beach – North Fort Myers
and Surrounding Areas