Free Pool Chemical Delivery
Gully Pool Service & Supply has been providing free pool chemical delivery throughout Southwest Florida since 1959.  We deliver liquid chlorine, muriatic acids, chlorine tabs and all pool chemicals.  Our team is ready to deliver to your hotel, recreation center, or community pool. Let us bring the pool chemicals you need right to you. We also supply salt delivery upon request. Contact Gully Pool Service and Supply today to schedule your next pool chemical delivery in Fort Myers, Cape Coral and surrounding areas.
We Deliver Pool Chemicals
For Those In Need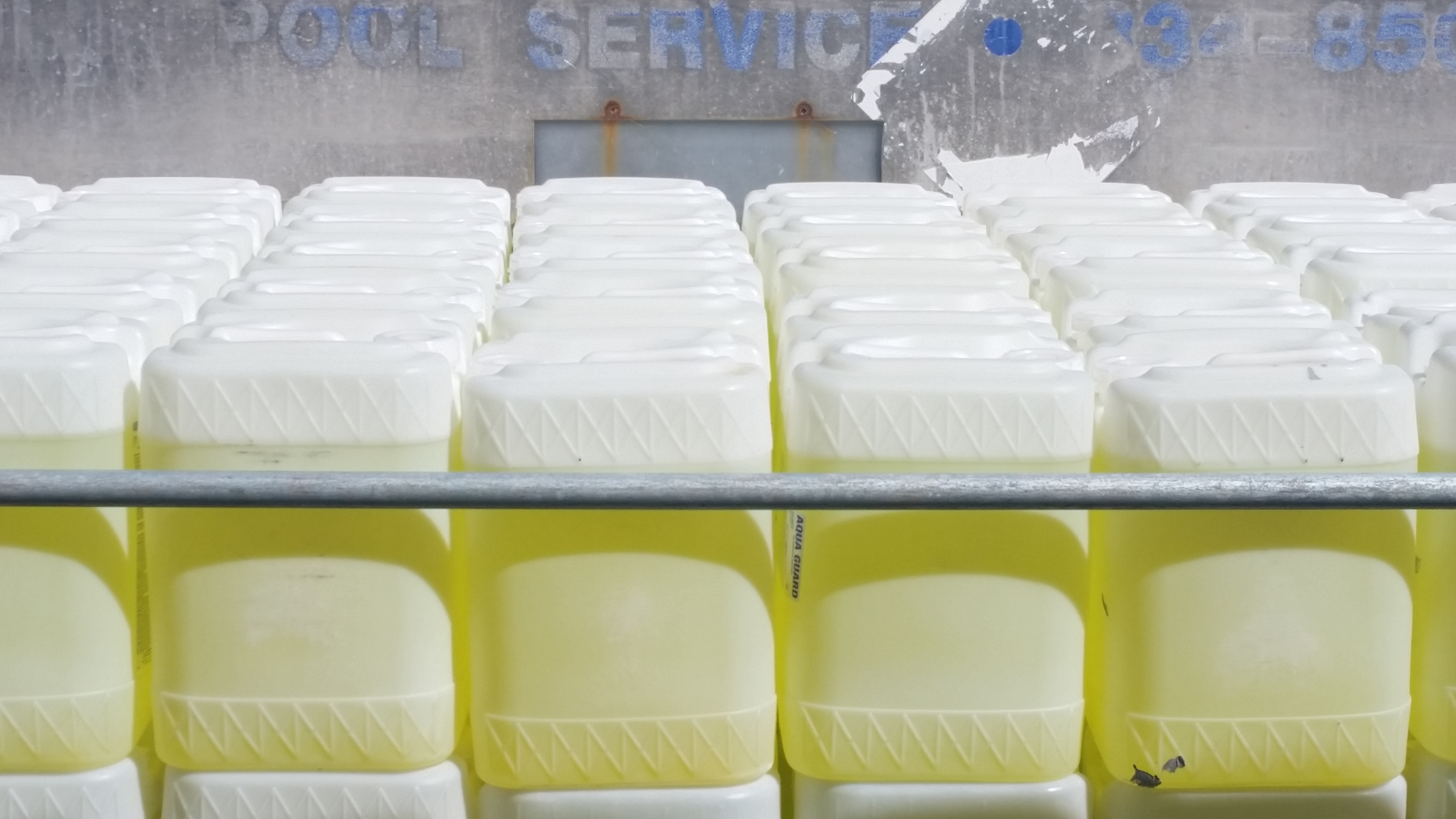 Recreation and Fitness Centers
We Provide Large 5 Gallon Jugs
Free Delivery for Pool Chemicals, Parts, and Maintenance Equipment
Liquid Chlorine
Muriatic Acid
Parts
Maintenance Equipment & more!
New Customer Service Plans
No Contracts • Short Term • Seasonal Residents
Winter Service while you are here / Summer Service while you are gone
---
1 – Chemical Check Only – Every Other Week
• Maintenance not included
---
2 – Chemical Check Only _ Every other Week
• PLUS: 1 filter cleaning per month
---
3 – Weekly Service
• PLUS: 1 filter cleaning & 1 vacuum cleaning per month
---
4 – Weekly Service
• PLUS: Vacuum cleaning each time & filter cleaning when needed
Request a Free Quote Now!